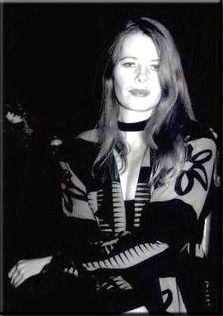 Mirjam Wesselink de Barrientos, soprano, began her music studies by studying piano at the Sweelinck Conservatory of Amsterdam and completed them with a degree in voice performance from the Utrecht School of the Arts, where she studied under Marianne Blok (vocal technique and opera) and Hanneke Laméris (song interpretation). The instructors of her master classes in opera included Mia Besselink and Christina Deutekom.
After graduating, she began to specialise more and more in the extraordinary song repertoire of Bel Canto composers like Rossini and Pauline Viardot. As a versatile singer, Mirjam currently works in various productions and performs concerts both in the Netherlands and abroad. She has performed several times at the Concertgebouw in Amsterdam and for Dutch national radio.
Together with the Spanish musicians María Sobrino (piano) and Lander Echebarria (violin), Mirjam recorded the CD Caminante, for which she also wrote arrangements on songs by Federico García Lorca. For her new CD Barcarola, scheduled for release in 2010, she performs together with guitar player Michael Benedik and contrabass player Gabriel Barbalau, including her own arrangements, this time on songs by Rossini and Donizetti.


Zoltán Kodály (1882-1967) Acsitári hegyek alatt / Winter kam durch's Land gezogen