Mikhail Bezverkhni – Violin / Viola
[widgets_on_pages id="Flags_mus_MIKHAIL_B"]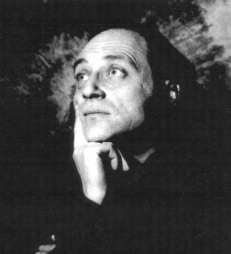 Mikhail Bezverkhni, violinist and respected painter, was born in Leningrad (USSR) in 1947. He has forged an impressive career as a violinist, has made numerous tours and is laureate and prize winner of various international competitions. In 1976, Mikhail won First Prize for violin, the Grand Prix D'Elisabeth, at the Queen Elisabeth International Musical Competition in Brussels.
This highly prestigious recognition took place during a time in which he was free to travel outside the USSR. Even though he made numerous concert tours and performances within the USSR, he was prevented from travelling for longer periods in and out of the West starting in 1978. After the Fall of the Wall in 1990, Mikhail settled permanently in Belgium.
In addition to the numerous recordings he has made for such labels as Melodya and Deutsche Grammophon, he has also earned his spurs as a conductor, actor and composer of soundtracks, among other types of music. His Suite Gambrinus won him First Prize for Music Composition during the International Film Festival of Valence (France) in 1992.
He also studied art for 14 years (from 1976 to 1990) under Vladimir Rajkov, a student of Robert Falk. Although he did not return to painting until 2007, long after settling in Belgium, more than 30 of his works of art can be found in private collections.
An example of Bezverkhni's versatile career, is his main role of Sasha in the movie Gambrinus (1990):